made-to-measure suit process
what does made-to-measure mean?
In the made-to-measure process, a tailor or clothier starts with a pre-established block pattern that they can then modify to an individual. They have the ability to modify the seam allowance of a pattern by several inches to make the item fit better than an item straight off the rack. For example, the clothier may start with a 40 regular pattern, but lengthen the sleeves by an inch for a client with longer arms.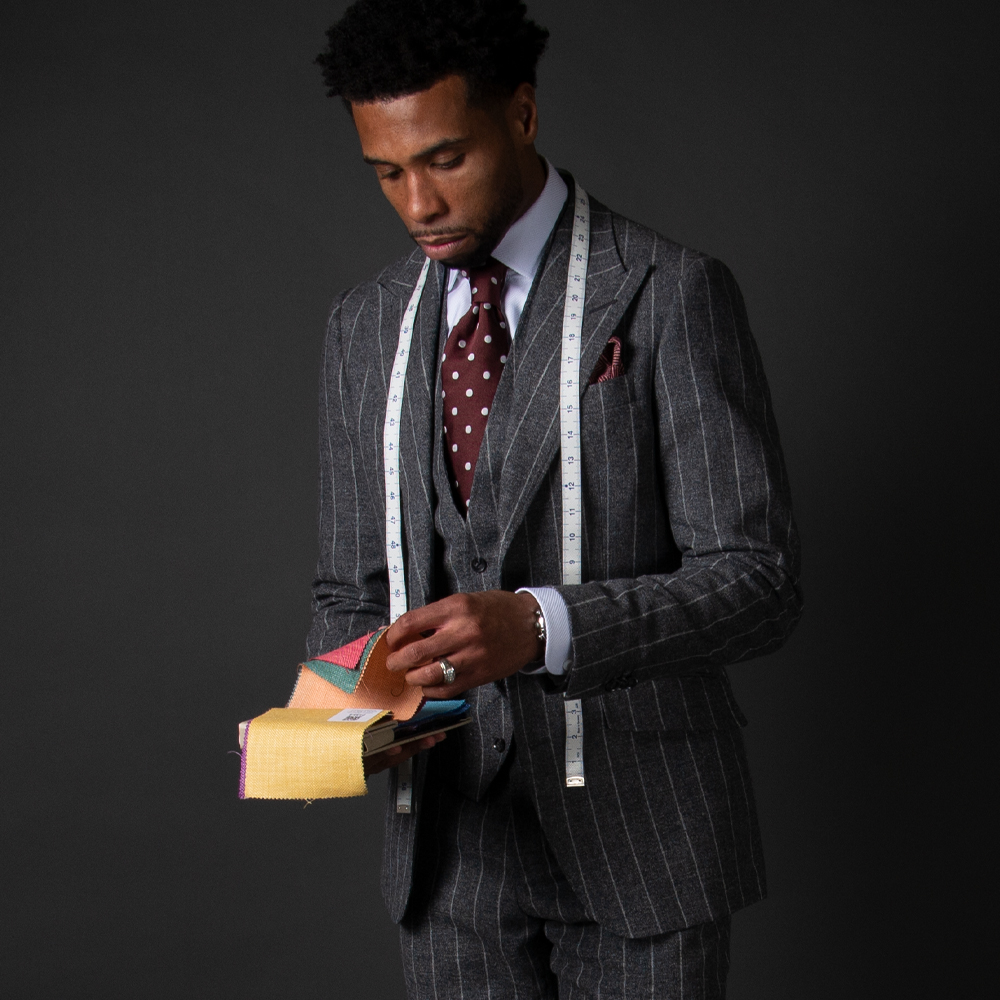 Made-to-measure vs. bespoke
Because the made-to-measure process starts with a standard pattern, there are some limitations to the seam allowances that mean the tailor can only take an item in or let it out so many inches. Making corrections for posture is also more limited with made-to-measure than with a bespoke suit.
a range of custom options
Our clothiers will take your measurements at your first fitting appointment and recommend options to get the best fit for you. Styling choices such as buttons, linings, contrast stitching, lapel, and pocket treatments are available for selection in a number of options.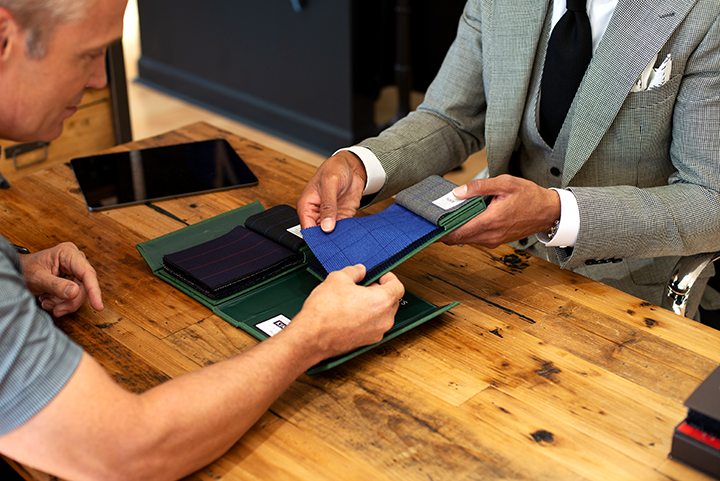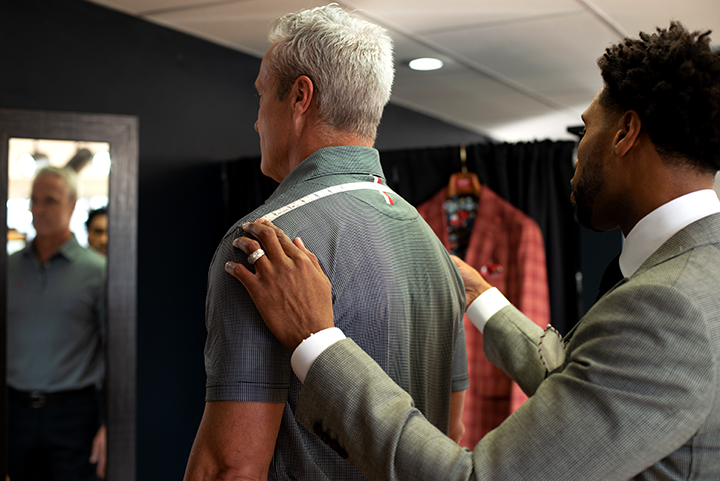 the process
Your first fitting appointment takes roughly 90 minutes from fabric and styling selection to fitting. Suiting garments typically arrive in 4-6 weeks depending on fabric choice and season (shirts are roughly 3-4 weeks). *If you are a new client and we opt for a fitting suit, this process takes roughly 4 weeks. This would be the initial time frame in addition to the construction of the actual suit which is outlined at 4-6 weeks for delivery. If there are any minor alterations needed at final delivery, Tailored Gents covers this cost with an additional week turn around time added.
why choose made-to-measure?
Tailored Gents made-to-measure suiting is an efficient way to enter the custom realm with a few limitations. If you have more specific questions about our made-to-measure process, please complete the online form and we will be sure to answer promptly.